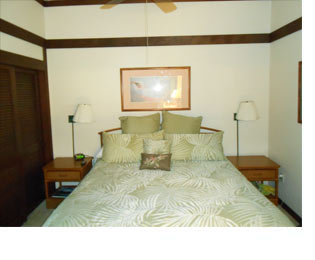 Renting the Unit
Rentals are owner-direct which means you know the unit you are getting. We require a four-day minimum stay. All rentals are subject to the Hawaiian Transient Occupancy Tax (7.25%) and the Hawaiian Gross Receipts Tax (4.16%). We collect and remit the taxes to the state. Please review our Rental Availability Calendar for more information. If our unit is not available when you want it or you want to stay less than 4 days you may use our name with our rental agent and ask for an owner discount.
To inquire about our rates contact us at our e-mail address [email protected] or call us at (916) 488-0381.
Our Hawaii TA number is TA-070-854-6560-01.
We also may be able to assist you with a car rental through our rental agent.
Completing the arrangement
E-Mail or provide by phone the following information: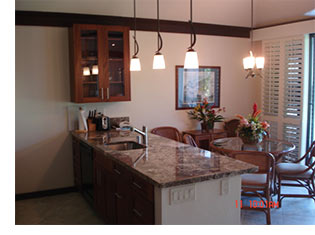 Full name you want on the reservation
Mailing Address
Phone Number(s)
Arrival Date
Departure Date
Number of People in your party
We will mail you a one-page contract with the terms. Please sign and return one copy to us with your deposit and retain the other for your records.
We make the reservation with the agent and they mail you a confirmation.
Approximately 10 days before your arrival send us the balance owing.
Arrive at Kiahuna and check in with the rental agent, Castle Resorts (2 buildings away from Beach House 45) to receive keys to the unit and to make any other arrangements you need to make.